We have just presented our latest designs to some lovely clients over in Ashtead.
The clients had already decided on having a rear extension added to their four bedroom detached property and called on us to review the layout they had in mind. We firstly edited what they originally thought and then flipped the interior layout around.
The clients were keen to get a Island within the space, something they just couldn't managed with their original plan. Relocating the kitchen to the other side of the house opened up the space considerably and gave enough space the desired island to be added.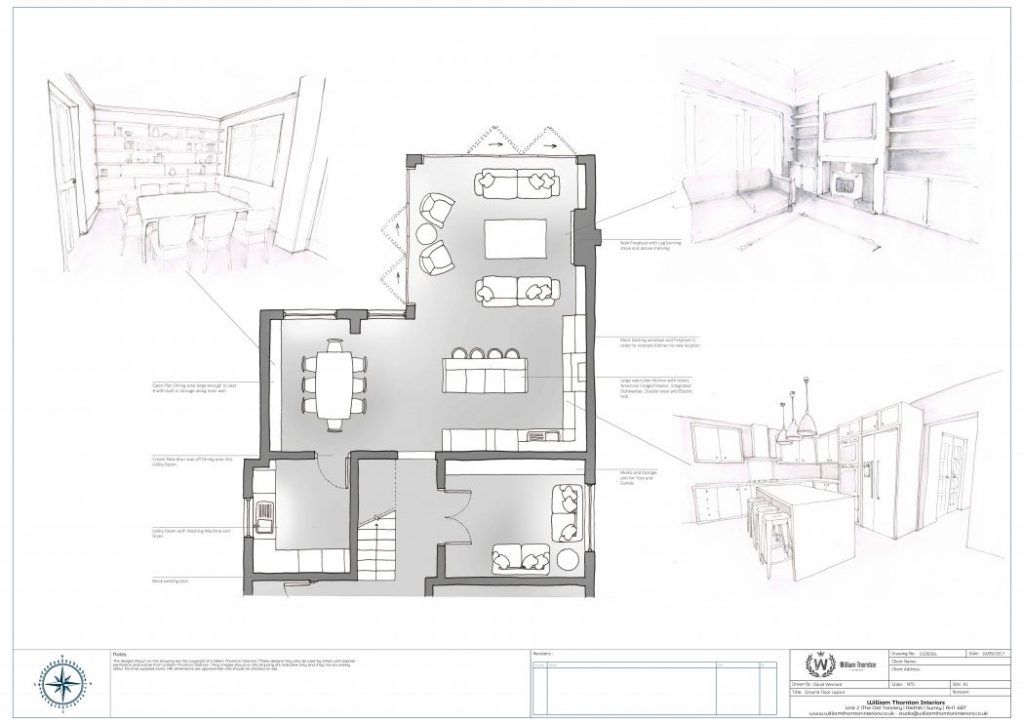 We now think the whole floor plan and flow of the space works so well.
We gave the client the two concept plans and included some sketched visuals to really show them how the space could be…
We are hoping to be brought back in to help put together the interior schemes when the client is ready and look forward to seeing the whole project unfold.
No Fields Found.